fifth announcement 2016
________________

GEDANKEN DES GUTEN WILLENS by COLUMN ONE

video online
von Jürgen Eckloff & René Lamp
Idee: Stea Andreasson, Textzusammenstellung: Stewe Müller
Darsteller: Gerhardt Bonge, Elvira Zastrow, Stimme: Hayo Nagel
Geistige Kernsätze: Willi Keller, Produktionsleitung, Die Sibirische Zelle: Robert Schalinski, Tom Platt
Kamera: Jürgen Eckloff, René Lamp, Ton: Jürgen Eckloff, Schnitt & Regie: René Lamp
Produktion: Die Sibirische Zelle, 90% Wasser, Column One
Gerhardt Bonge zeigt uns in diesem Film einen Ausschnitt seines Lebensalltags, der von Meditation, innerer Ruhe
und dem Wunsch nach stiller Lebensfreude geprägt ist. Im Widerhall seiner Gedanken begleiten wir ihn bei
ganz kleinen, einfachen alltäglichen Verrichtungen wie dem Tischdecken oder der Nahrungsaufnahme
und können bisweilen nur staunen, über die unerschütterliche Besonnenheit, die in seinem Handeln liegt.




fourth announcement 2016
________________

BOILING POOL by COLUMN ONE

out now // 12" vinyl // limited edition of 245 numbered copies. shop

column one were: Jürgen Eckloff, Rashad Becker & Robert Schalinski
with René Lamp, Tom Platt, Andrew Loadman & Stea Andreasson
BOILING POOL consists of 953 fragments, 722 situations, 952 interruptions & countless Sources, intensions & beings.
recorded at various places between 1971 & 2016.
edited, mixed & produced at Polly´s Home, 23rd of may 2016

"Time is a human affliction; not a human invention but a prison.
So what is the meaning of one hundred sixty million years without time? ..."
wsb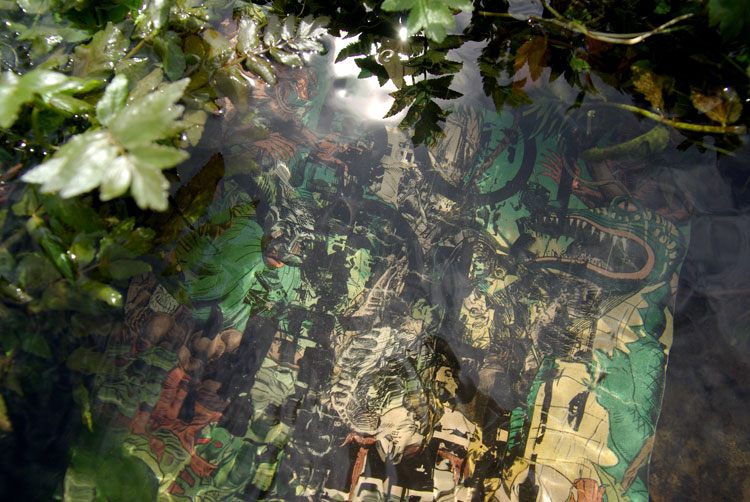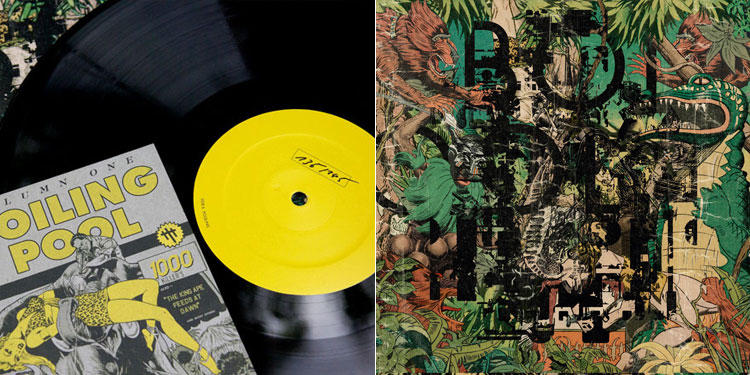 ________________

AUFABWEGEN50 // AUSGEWÄHLTE GERÄUSCHE - V.A. 2xCD

release date: 21.06.2016
DVD Digibook Format mit 82-seitigem Booklet dt./engl., gestaltet von Robert Schalinski, mastered von Marcus Schmickler, 1000 Exemplare.

mit AALFANG MIT PFERDEKOPF, ARS MORIENDI, MARC BEHRENS, FRANK BRETSCHNEIDER, GREGORY BÜTTNER,
COLUMN ONE, CORE, CRANIOCLAST, EVAPORI, FETISCH PARK, LIMPE FUCHS, CHRISTOPH HEEMANN,
HITHLAHABUTH, KALLABRIS, THOMAS KÖNER, KONTAKTA, KONRAD KRAFT, licht-ung, MAEROR TRI, MØHR,
N(33), RLW, SCHACHTANLAGE GEGENORT, DAS SYNTHETISCHE MISCHGEWEBE, ASMUS TIETCHENS,
DIE TÖDLICHE DORIS, WERKBUND, ACHIM WOLLSCHEID, XYRAMAT.

order // www.aufabwegen.com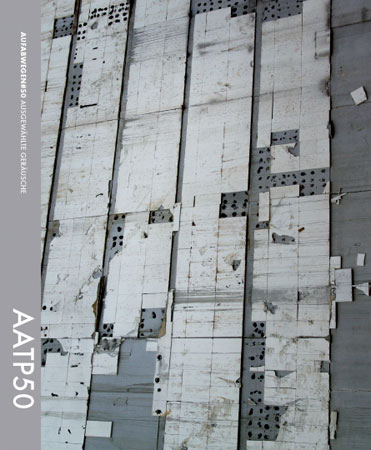 ...